21 Mar

Out With the (C)old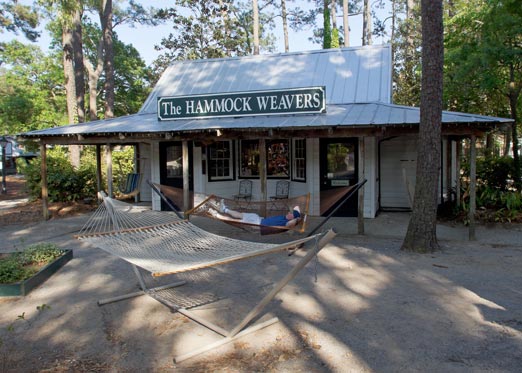 Now that we can finally pack away the sweaters and heavy jackets, it's time to break out the shorts, t-shirts, and flip flops! The first official day of spring was on March 20th, but spring has been teasing us with warm days and much needed sunshine for weeks now. If you're looking to add a few new pieces to your spring wardrobe this year and you've been going stir-crazy all winter, it's time to take advantage of the outdoor shopping options we have here in Myrtle Beach.
Arguably the jewel of the Myrtle Beach area, the Market Common has nearly everything you could want or need. On a beautiful day, it's hard to resist the temptation to spend the entire day there. On your next trip to the Market Common, make sure to bring your credit cards with you. Your shopping options are far from limited, with shops offering apparel, accessories, home decor, books, and so much more!
You can kick off the warmer weather and treat yourself to a brand new pair of sunglasses at Sunglass Hut or go pick up a new outfit and cute home decor at Francesca's. If spring fever has you itching to spruce up your home, make sure to check out Pottery Barn for all the must-have additions to your home. Plus check out the Southern Living store – the only one in the nation!  With over two dozen shops to browse, you're sure to leave with a few shopping bags in hand.
Head to the other side of Myrtle Beach for one of our other highly loved shopping spots, Barefoot Landing. Barefoot Landing is filled with nationally known retail brands as well as charming boutiques. With dozens of stores to choose from, window shopping just won't cut it. Go natural at Bud 'n Belle Bath and Body Care with their selection of natural, homemade soaps, bath bombs, and body scrubs. If you're an avid beach-goer, make sure to stop by Ron Jon Surf Shop to load up on apparel before your next beach trip. If you're looking to throw together a casual outfit in a flash, Chico's is the place for you! No matter what you're searching for, you'll find it at Barefoot Landing. Or find a new cooking oil to spice up those summertime gatherings at The Olive Shoppe.
Nothing says "lowcountry" quite like the Hammock Shops. Located in Pawleys Island, this unique shopping experience is unlike what you're used to at crowded outlets or mega-malls. Each shop is located in a cute cottage filled with southern charm. If you're looking for something with some sparkle to it, you'll love Whitmire Fine Jewelry. You will fall in love with the handcrafted gold and silver jewelry they have for sale. A must-see on your outing is the original Hammock Shop. This charming shop is filled with homemade fudge, unique garden gifts, local books, jewelry, and the world-famous Pawleys Island hammocks. On a beautiful spring day in Myrtle Beach, nothing beats browsing the Hammock Shops.
While we have plenty of great indoor shopping options in Myrtle Beach, we've all been cooped up inside for too long this winter. It's time to soak up some much needed sunshine and treat ourselves to a much needed shopping trip.